Banksy Interprets the Olympics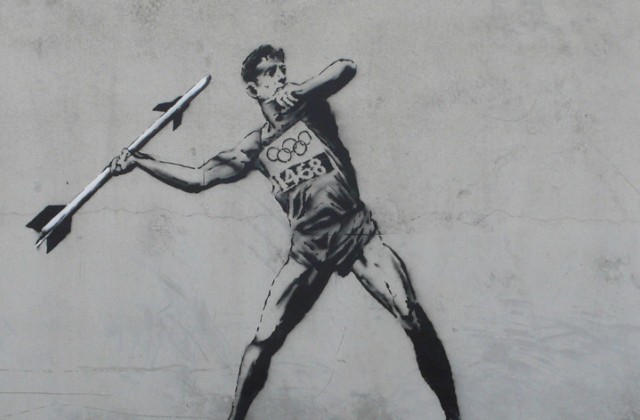 With the Olympics in London about to start, we were of course expecting for some new Banksy pieces to go up in his home country, interpreting the iconic games in his usual ironic statement making style.
Today we can show you the results. A javelin thrower and a pole vaulter have appeared in London, both equipped a little different than usual. Take a look at the two new Banksy outdoor artworks in the gallery below.
Related posts: