Blade Trilogy To Finally Arrive On Blu-Ray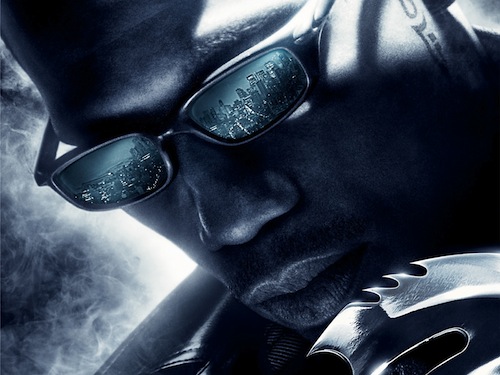 The original vampire killer from Marvel, Blade, is finally poised to arrive onto glorious hi-def. The comic book hero was the the first successful Marvel comic book adaption that set in motion for mega-giants like Spider-man and the X-men franchise. Without Blade, I doubt we'd have the box-office success of the Ironman, Thor, or Captain America movies. Arriving this summer, will be the complete Blade Trilogy on blu-ray. Blade and Blade Trinity will come out on June 19th and Blade 2 will come out on July 10.
While the pre-orders for Blade 1 and Blade Trinity have not come up, you can now pre-order Blade 2 here
Classic scene below.
[youtube pD3Yl_lY0ic nolink]
Related posts: