Braun BN10 Digital Watch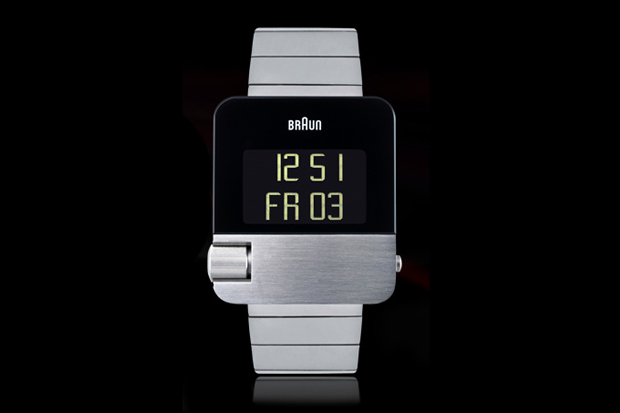 Braun, the company responsible for inspiring many of Apple Computer's designs has now come out with a beautiful modern style digital watch. Available in both stainless steel or black plated stainless steel, the Braun BN10 Digital Watch looks absolutely gorgeous in both variants. The watch features EasySkroll v2.0 operating system, it's water resistant up to 30m and scratch resistant thanks to K1 hardened glass. The band is available in stainless steel or black rubber as well. Preorder here for $680.
Fantastic video about Dieter Rams, the head designer at Braun.
[youtube ncw3f4jgNP4 nolink]
Related posts: