Frank Ocean Performs At The Wiltern In Los Angeles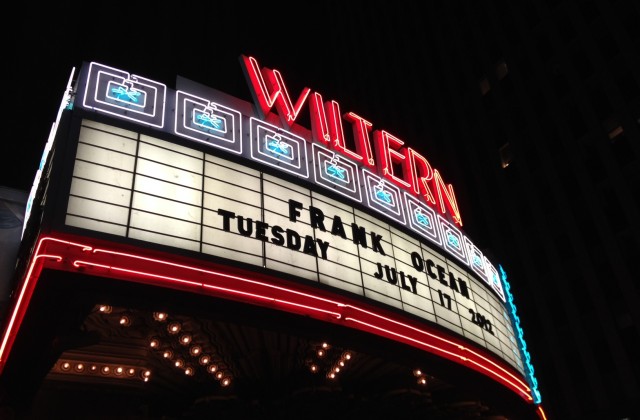 Tonight Frank Ocean performed at The Wiltern in Los Angeles as part of his Channel ORANGE tour. The show left me and the sold out audience in utter awe after seeing Frank perform his mesmerizing songs with such passion. Not only did Frank put on an unforgettable show, he did so after being in a terrible accident earlier in the evening, causing a delay. But the die hard fans waited no matter what, including fellow hip hop artist Drake, who made an appearance in the crowd.
Meanwhile, the singer-songwriter continues to shock the world yet again as his debut album, Channel ORANGE, officially lands at No. 2 on the Billboard Top 200 albums chart with a little over 130,000 copies sold this week.
Related posts: