Roller Rock Whiskey Glass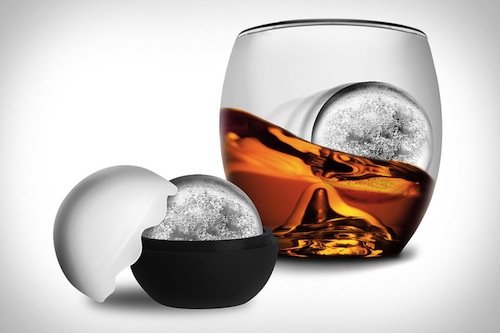 I'm a man who loves his whiskey, and there's nothing that kills a great whiskey like ice cubes in your drink melting and watering down the flavor. The modern day solution to this first world problem has been whiskey stones, but they are definitely not as cool as this combo. The Roller Rock glass features a large spike in the middle of the glass that pairs with the large ball of ice that is created with the included mold. Apparently this cools your drink faster, while maintaing its ice form for a longer period of time.
Scoop one up here for $22. Unfortunately it is currently sold out, but I am positive due to the increased demand, supplies will follow suit.
[Source: Gizmodo]
Related posts: