Walking Dead Season 2 Exclusive Packaging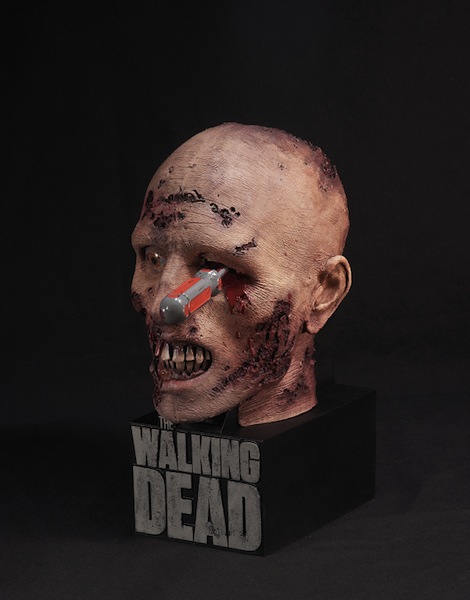 If you aren't one of the many zombie-heads following the hit AMC show, The Walking Dead, then this should get you to check it out. Straight out of annual Toyfair in NYC, McFarlane Toys is proud to show off their new exclusive Blu-ray packaging for the upcoming Season 2 release. What looks like a normal decomposing zombie  impaled with a screwdriver in the eye socket,  opens up at the neck to reveal the Season 2 blu-ray set! Only can someone as sick and twisted like McFarlane come up with this. The second half of season two airs this Sunday night, February 10. Check your local listings.
And pick up Season 1 if you don't want to be left behind for the Zombie Apocalypse over here.
[Source: MTV]
Related posts: